Stunning Sandridge Bay Towers
The Mighty Towers
We teamed up with leading architects and builders to realise a vision of spectacular homes in an iconic setting. This sustainable complex boasts large, restful apartments with palm trees, the pier and the sea creating awe inspiring vantage points; the higher up you are right up to the penthouse suit, the more incredible the view.
Sandridge Bay Towers was one of the first apartment complexes constructed in Port Melbourne. Although challenging, we ensured that the historical and heritage style aspects were respected and the pure grandeur of the building was retained.
For building 4 (penthouse renovation) we worked with Tony Hubba (architect) and W O Longmuir Pty Ltd (builder); for buildings 6 and 7 we collaborated with Leigh & Orange (architect) and Meridian CSP Pty Ltd (builder); for building 8 we teamed up with Leigh & Orange (architect) and Devco Project & Construction Management (builder).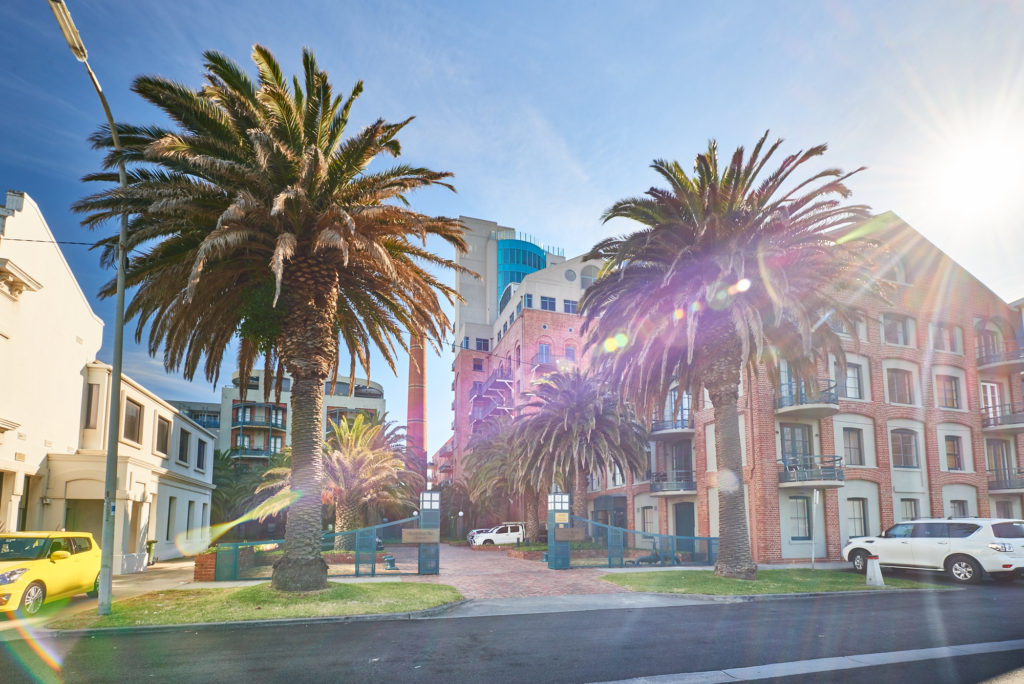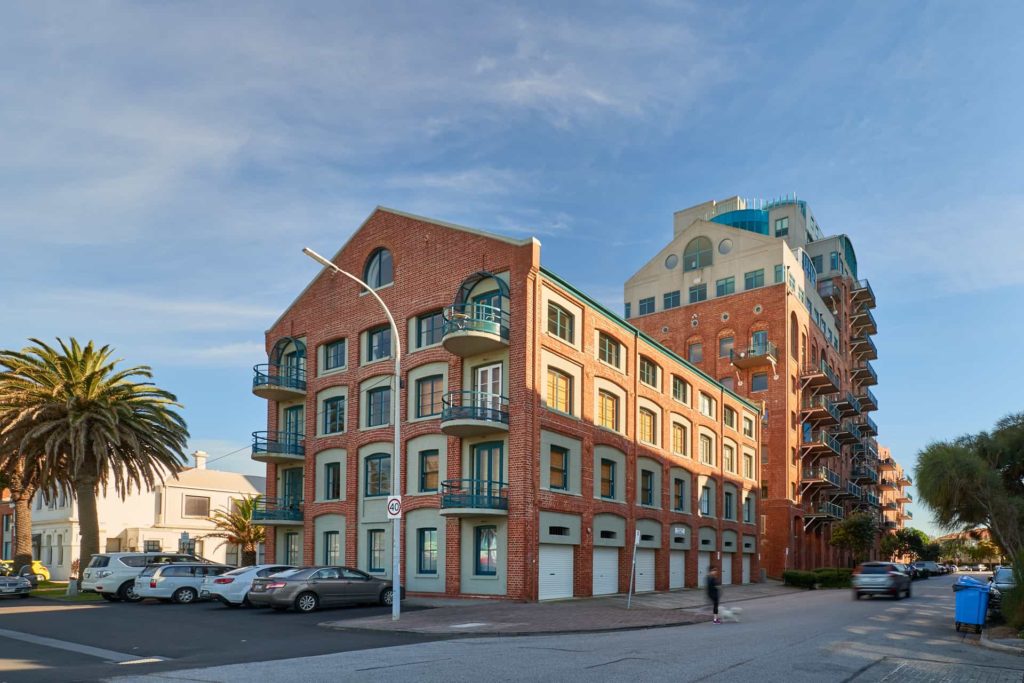 When Port Melbourne was in its early years the sea front was dominated by warehouses and factories, which were literally smoking landmarks for ships coming up the bay. The Sandridge Bay Tower we know today started life in 1891 as a starch factory, which was one of the grandest red brick façade buildings. Like many buildings in the area, the factory was converted to apartments to create a beautifully expansive warehouse experience. Today, the factory's old chimney remains and the imposing building continues to resonate brightly in Port Melbourne's skyline.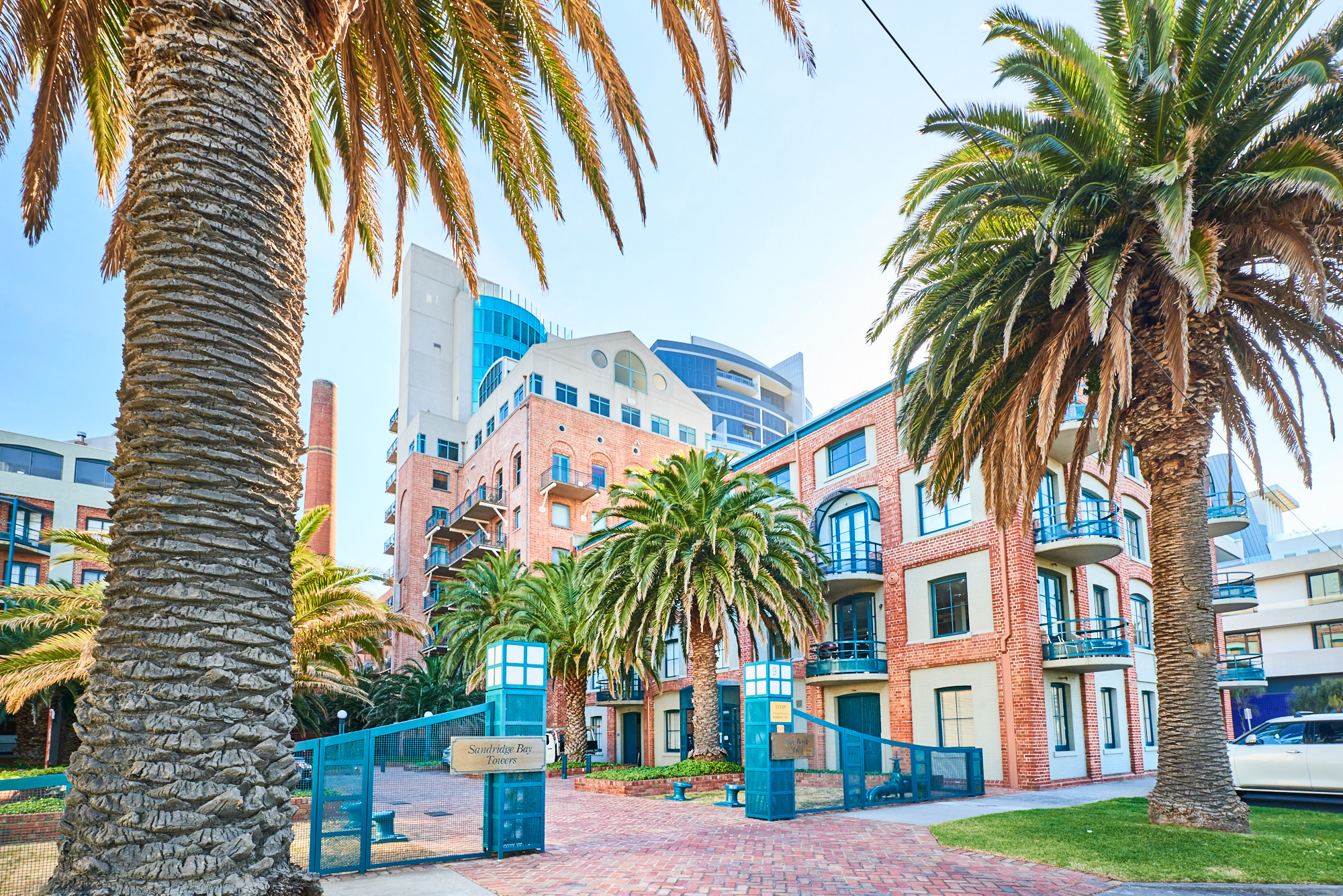 Need to know: Built 1891, converted to apartments in the mid-1980s.  Highest-priced apartment in Port Melbourne was $2.85 million, for 162/95 Rouse Street, in June 2014. Recent sales: $785,000 for 26/6 Graham Street, in November; $900,000 for 418/99 Dow Street, in November, and $355,000 for 3/87 Ross Street, in October 2016
This development delivers the complete city-edge family experience or work-from-home lifestyle. Each grand property has been designed with an abundance of light and space, with garage accessed from a rear laneway.
Set in the contemporary, high-end locality of Burwood Road, These impressive townhouses benefit from generous space across sun-lit levels – perfect for family and friend get-togethers.
One of the largest commercial, self storage companies in Australia.